There's nothing worse than that sinking feeling you get when you realise you've accidentally deleted that all important business email, or wiped out a web project that you've been working so hard on over the past few weeks.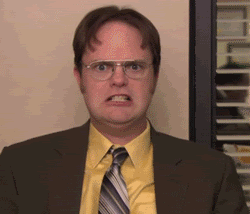 That's why it's so important to keep good backups of your hosting account, so that sinking feeling doesn't last for long.
Backing up your hosting account regularly is a very important step in case of an emergency. Whether you need to restore because you accidentally removed a file, a software update caused a problem, or because your site was hacked, it is essential that you have a backup so you can revert to it if the need arises.
It's all too easy to get carried away in our busy everyday life and forget to take regular backups. That's why we take the hassle out of backups for you and include automatic free backups with our hosting accounts. And now, we're proud to introduce our enhanced, turbo charged backup solution -
JetBackup
-  which mean our backups now include 30 days worth of snapshots, and the ability to self-restore files, databases, emails and much more besides.
With the new JetBackup, we backup your entire hosting account including web site files, databases, e-mail accounts and even DNS Zone files, SSL certificates and Cron Jobs.
The backups are saved on a daily basis and kept for 30 days, so you have 30 separate restore points to go back to at any given time. You can easily restore your account from any of the backups given with just a few clicks from your control panel. Or, if you only need to restore specific files, databases or email accounts, you can also selectively restore just the items that you need.
What's more, with JetBackup, you now also have the ability to take a point in time 'snapshot' of your account. If you're about to make a significant change to your web site, such as upgrading your application or mass-deleting files, you can use the snapshot facility to take an immediate backup of your entire account. If anything goes wrong, you'll have a backup that's just a few minutes old to restore from. Snapshots are super quick to create as we only need to copy across the files that changed since our last automated backup.
The JetBackup enhanced backup features can all be found in your cPanel control panel, under the JetBackup category. If you have a reseller account, you can also restore full accounts and partial backups from the JetBackup Manager section in WHM. If you're not keen on letting your customers restore things themselves, you can also set end-user priveleges to determine what they can and can't do from cPanel.
JetBackup is available free of charge with all our
web hosting
and
reseller hosting
plans, as well as on fully managed
Cloud VPS
and
Dedicated Servers
. It can be added to unmanaged and basic managed servers for a small monthly charge. What's more, if you're on a Cloud VPS or dedicated server, we can additionally adjust your backup frequency and retention settings, so you could run backups as often as once per hour, or even back up to a Dropbox or Google Drive account for full off-network backups.
Our new enhanced JetBackup system is just one of the ways we try to ensure that you're web sites are as
safe and secure as can be
. As with any backup system, we can't guarantee that backups will always be error free so we do continue to recommend that you regularly download your account backups and store them locally on your PC, which you can do at any time via cPanel. We additionally offer a premium backup solution through our partnership with CodeGuard, which provides an additional off-network backup solution for extra peace of mind. Find out more
here
.