Using our green hosting? Be proud, show your visitors you care.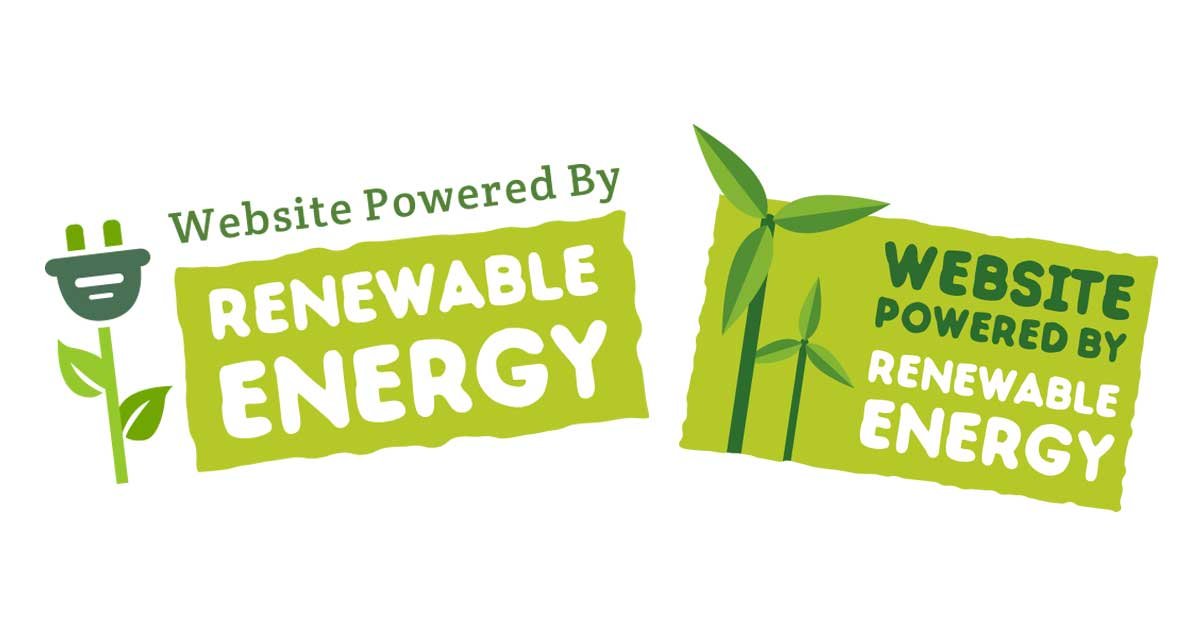 Every year the Internet produces the same amount of carbon as Hong Kong, Singapore, Bangladesh, The Philippines, Sir Lanka and Mongolia... COMBINED!
At Kualo, we are passionate about web sites, but moreover, we are passionate about ensuring they don't damage our environment.
As part of our host green campaign, we released a beautiful, yet thought-provoking
Infographic
, to outline the impact of the Internet on our environment, and show you 6 things you can do to help!
You can now proudly let your visitors know that your web site runs on green hosting, by adding a
green web hosting badge
!
We have created a large range of different badges to suit different web site styles, with each badge being fully adjustable to work on different background colours.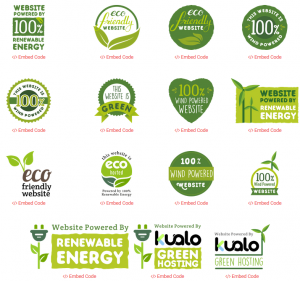 What's more, if you sign up for our
affiliate program
, not only will you be able to show your site's green credentials with pride, but you'll also earn commission from anybody who clicks through to our site and switches their own site to green hosting!
How do you add a green hosting badge to your website?
It's simple! Navigate to our
Green Web Hosting Badges
page, and you can easily generate the embed code of the banner you like, in several different variations and sizes.
To get the code, click on the
</> Embed Code
under the desired badge
>>
select
Badge Variant
>> select
Badge Width
>>  Copy HTML Code to Clipboard: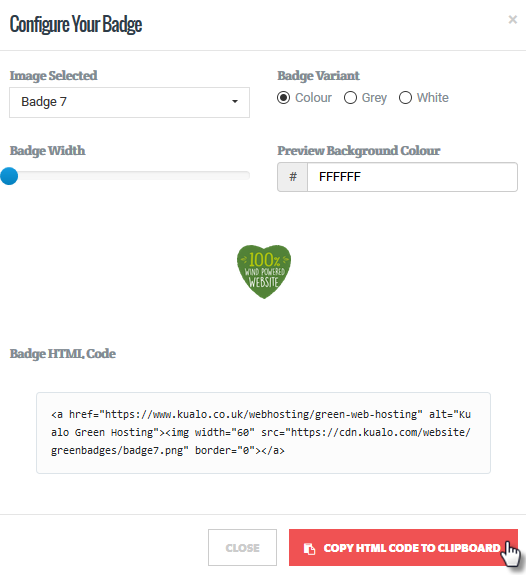 This code needs to be added to your web site's HTML code, wherever you'd like it to display.
Depending on the type of web site you are running, the embed code implementation may vary, so please refer to the information below, based on the most commonly used applications:
WordPress
Option 1) Adding the badge as a widget:
Go to the WordPress Dashboard >> Appearance >> Widget
Drag the Text Widget to the desired section on your web site
Paste the  Badge HTML Code
Save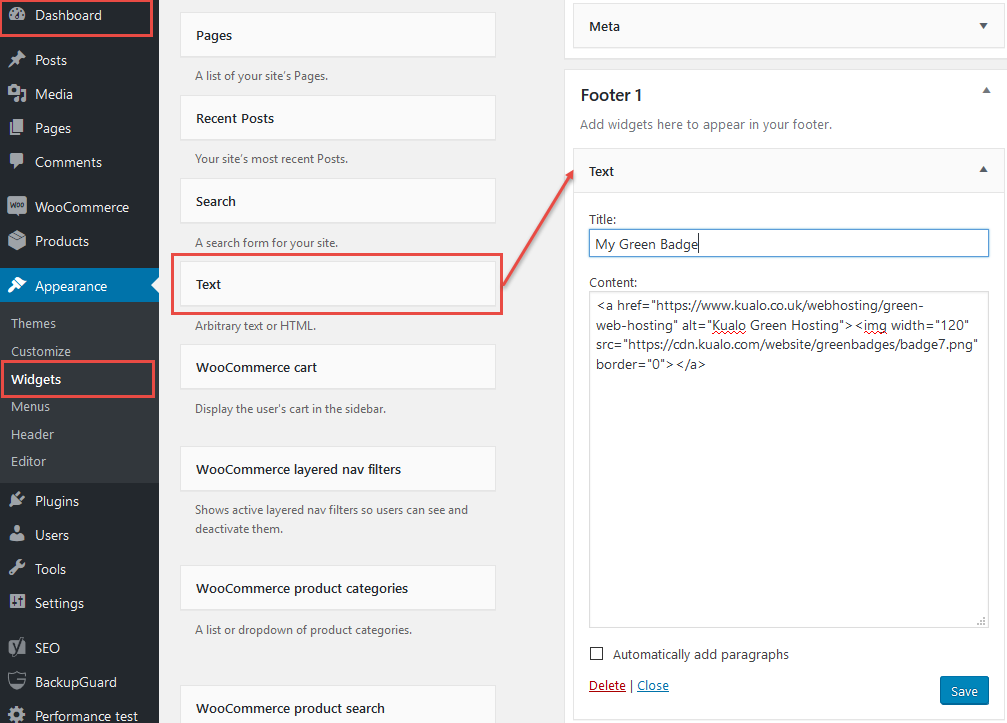 Option 2) Embedding the code in a post or a page:
Open the post/page where you would like to display the badge
Switch to the Text mode editor
Paste the Badge HTML Code
Update

Joomla
Login to your admin area and go to:
Components >> Banners >> Banners and click on New to create a new banner: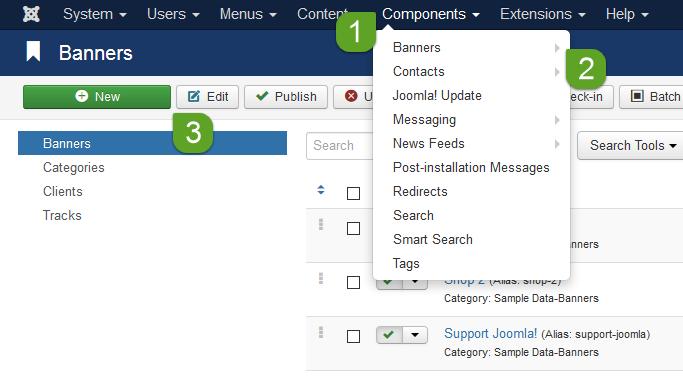 Type: switch it to custom and paste in the Badge HTML Code: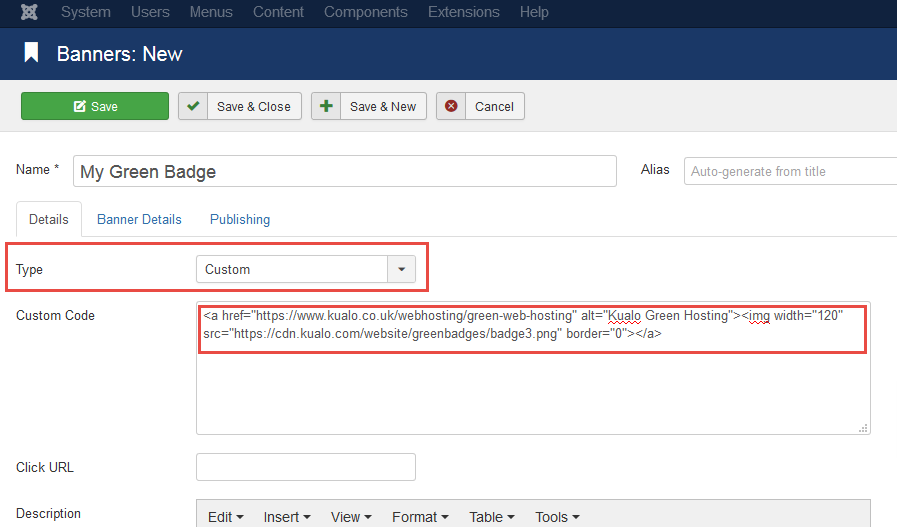 then click on
Save & Close
.
Now you need to publish a
New Module
to display your newly embedded badge. To do this go to
Extensions
>>
Modules
.
Click
New
>>
Banners
Тhe available positions and their titles depend on the template you are currently using.
Different templates have different positions where you can place modules (in our case - badges).
For the purpose of this tutorial, we will add our badge in the Footer middle - position 10 of the Joomla Beez template.
Once you chose title and position for the module, press the
Save
button at the top left corner of the page: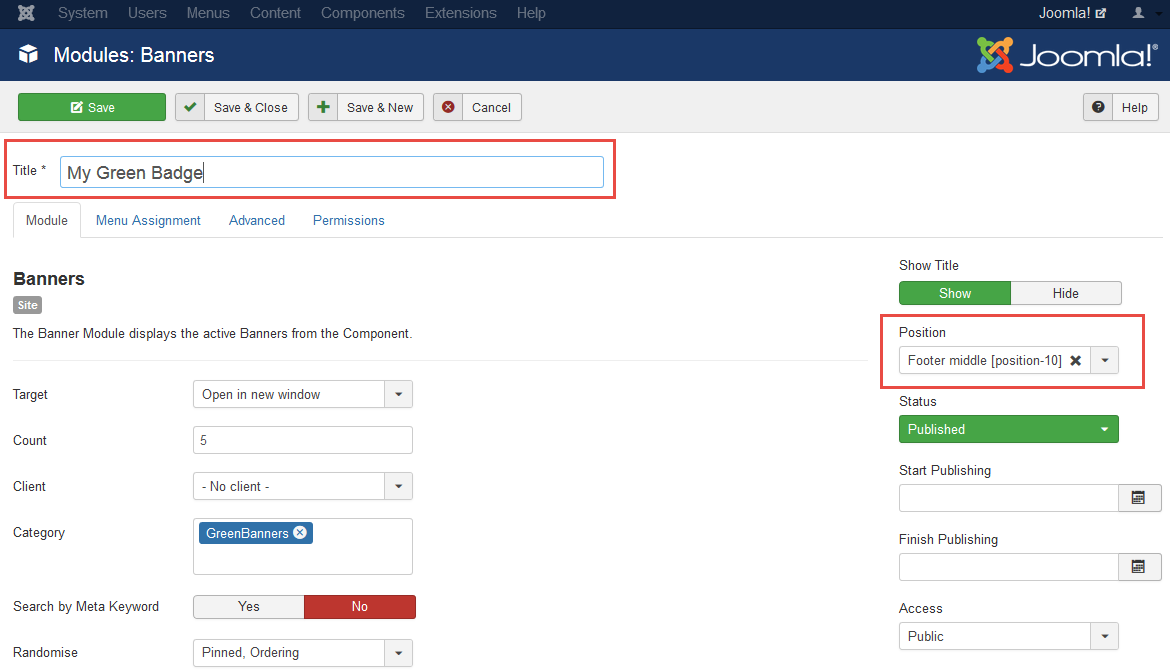 Magento
Login to your admin area and go to:
Content
>>
Blocks
: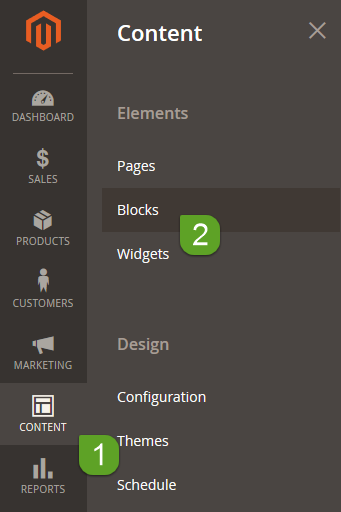 Add New Block
by filling in the
Block Title
and
Identifier:
 
Once you have the block, you can either add it globally on the web site via:
Content
>>
Widgets
or on a specific page via
Content
>>
Pages
.
To create a global
Widget
, go to:
Content
>>
Widgets
>>
Add Widget.
Select:
Type
>>
CMS Static Block
and
Design Theme
as per your desire, then Continue: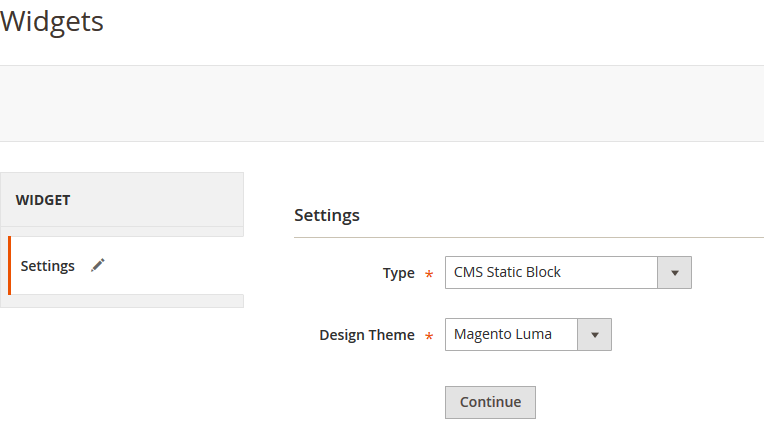 Give the widget a title and assign it to a store view.
If you have multiple widgets, then use the Sort Order field to arrange these.
Update the layout by selecting the Display on and Container for the position where you would like to display the widget: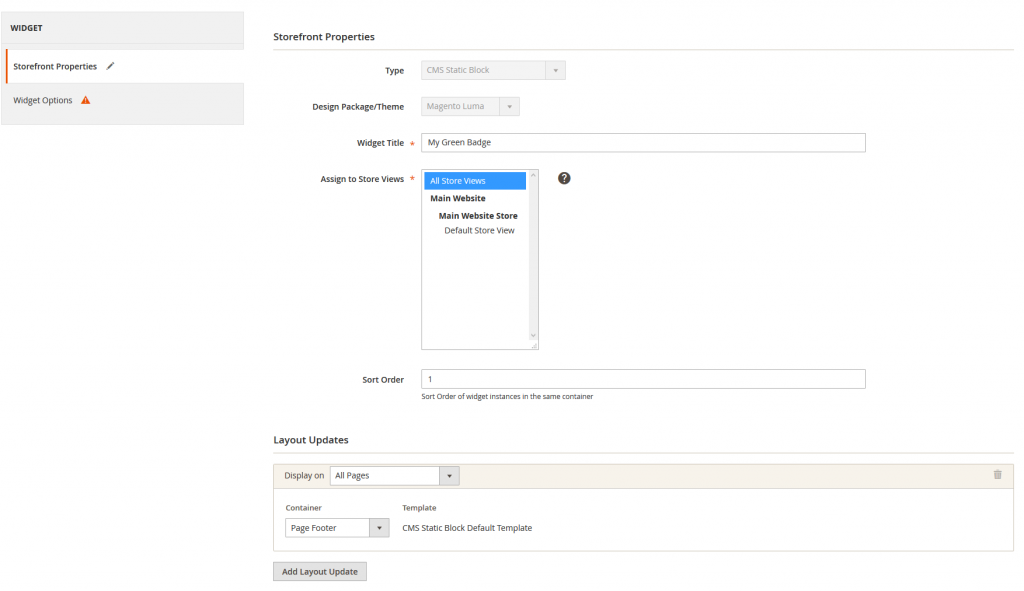 On the left side select Widget Options and select the Static Block you created above: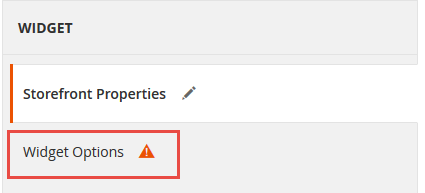 Finally,
Save
and
Flush Magento Cache
.
Badges are both simple to implement and offer a number of clear benefits – so they can definitely be part of your web site.
If you need further assistance with implementing the code on your web site -
just let us know
.